Interview: Chloe Morel Haberstro
September 16, 2021
Hey Chloe! For your AmeriCorps service term, I know you jumped from New Hampshire to San Jose. Where do you call home now?
Yes, and after my AmeriCorps service, I called San Jose home for 10 years. I became part of the nonprofit community, working with a number of small nonprofits in the area as a development director, executive director and fundraising consultant before settling at Salesforce.org in San Francisco where I currently work on the Salesforce.org marketing team.

After seeing the impact of COVID-19 on my family, I recently moved back to Massachusetts. Ultimately, this move has brought me full circle and "back home" after a decade away.
Has "home" taken on any new meanings within the last year and a half?
My husband, Jedd, and I have called many places home--mostly small apartments across the San Francisco Bay Area. Just before the pandemic, we purchased our first home, becoming the third owners of a 1930s bungalow in the Rose Garden neighborhood of San Jose. The additional square footage was a blessing for many reasons, especially as we adjusted to working from home during the lockdowns.

As nice as this house was for us, something always felt like it was missing--our family that lived 3,000 miles away in New York and Massachusetts! We made the decision to move back to the East Coast to be closer to family; we completed our move in August 2021.

Home for me is where my husband, cat and immediate family all are. We couldn't be happier to finally be home.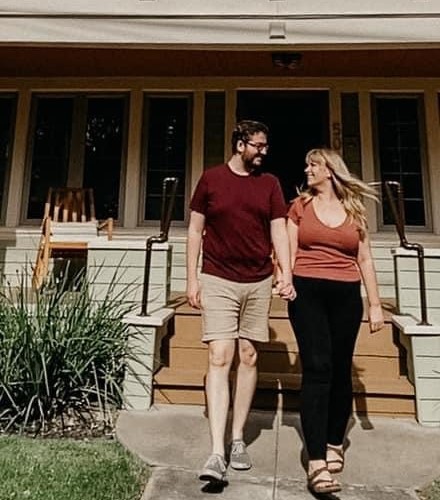 You mentioned really appreciating the emphasis on professional development while you were serving. Can you tell me a little bit about what you learned then, and how it may have led to working at Salesforce?
While serving in CapacityCorps, I appreciated the professional development we received, but it took me a few years after service to realize what an incredible workforce development experience it was! The training expanded beyond resume writing and basic construction skills; we received a workshop on how to build a personal and professional brand that especially stuck out to me. I discovered the messages I was sending with my personality, the questions I asked and the words I selected were not necessarily the messages I was hoping people would remember about me. It was then I began to work hard on my personal brand and establish a work ethic I hope spoke for me.
My CapacityCorps experience directly influenced my first job at Salesforce. I was hired to lead trainings for incoming interns from programs like Genesys Works and Year Up, teaching them some of the exact skills I learned in my AmeriCorps training. Suddenly I was the teacher, leading workshops on effective business communication, resume writing and--of course--building a personal brand. My AmeriCorps experience made me relatable to the opportunity youth I was coaching. I fell deeply in love with workforce development and giving folks the same leg up into their careers I received with AmeriCorps.
What sort of other connections can you see between your work now and your experience in AmeriCorps with Rebuilding Together?
I currently work as the creative operations lead for Salesforce.org, bringing process and project management to a team of designers and film producers. While not working directly in the affordable housing space, I lean on my nonprofit background daily to help us relate to Salesforce.org's customer base of more than 20,000 nonprofits and schools. The skills I learned as a volunteer coordinator at Rebuilding Together Silicon Valley helped me establish a strong foundation of organizational and project management skills.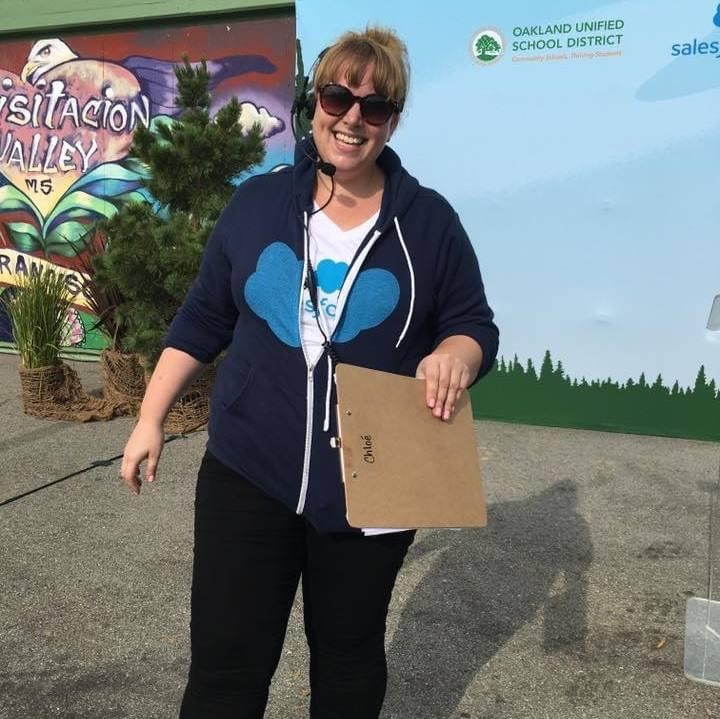 Although you no longer are working within the nonprofit sector, in what ways do you still feel connected to Rebuilding Together?
Rebuilding Together will always be an important part of my story! I've stayed involved with Rebuilding Together Silicon Valley in any way I can, from volunteering on rebuild projects to supporting their annual fundraiser and, most recently, serving on the board of directors. I currently sit on the marketing committee, lending my marketing expertise and growing a community of donors for the organization. I feel fortunate to support an organization that gave so much to me early in my career.
Do you keep in touch with anyone from your service term?
Definitely! I've attended weddings, met up on road trips, shared meals and opened my own home to my fellow AmeriCorps alumni. I've also enjoyed a few alumni trips where we completed rebuilding projects alongside one another again. Most recently, one alum was passing through San Jose and we got dinner together. Although many years had passed, it felt as if we'd just seen each other. AmeriCorps has provided my strongest professional network and lifelong friendships.
After your term you said, "I met volunteers, homeowners and other people whose worlds were so different than mine, and yet we found common ground." Can you talk more about this? How has this experience shaped your ability to connect with others?
Often on projects, I was selected to act as a liaison between the neighbor we were helping and the repair team. With less construction experience than the skilled house captains, I was always a bit relieved to be able to spend the day hanging out with the neighbor, making sure they were comfortable and put at ease throughout the process. As excited as neighbors may be to receive the critical home repairs, it can be a lot to have 20 new faces traipsing through your house, often carrying power tools! I would get to sit with neighbors at their kitchen tables, or in their dens, with one goal: listen.

The neighbors Rebuilding Together serves bravely open their homes to volunteers of all kinds, welcoming us to repair years of deferred maintenance, letting us rearrange furniture and showing us family photos. I didn't realize at the time what a valuable skill I was learning, to be able to talk to anyone, anywhere, anytime-- especially when they might feel a bit vulnerable. That, to me, was just as powerful as replacing a floor or replacing a window.
Do you consider yourself a [Re]Builder? How would you define a [Re]Builder?
Yes. I believe anyone can be a [Re]Builder! Even with my limited construction experience, I can lend my skills towards Rebuilding Together's mission of "repairing homes, revitalizing communities and rebuilding lives." Sometimes it takes the form of deeply listening to someone's story, learning why these repairs mean so much to them. Other times, it means lending my marketing and fundraising skills to an event or campaign. Or, more obviously, it can be by eagerly learning a new home repair skill and laying a hallway of flooring. Each of us can bring "neighbor spirit" to a neighbor in need.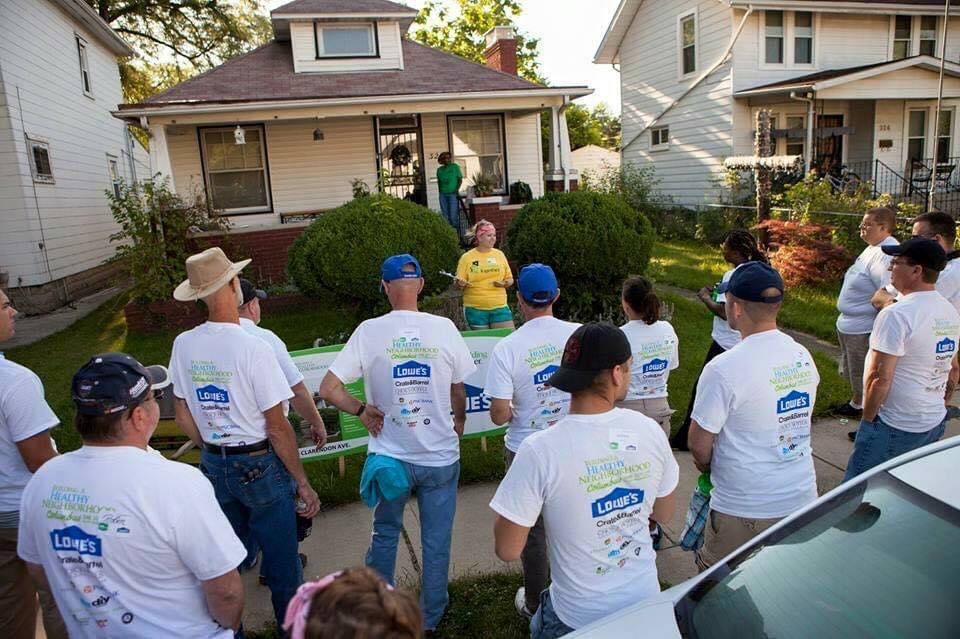 What are you most passionate about right now?
Having just moved to Massachusetts and gone through the process of selling my home, I am passionate about demystifying the home buying and selling process for first timers. I felt overwhelmed—almost the same way I felt when I first held a circular saw! Rebuilding Together helped demystify home maintenance for me back then, and I hope to be able to help those buying homes in the same way. I am in the process of getting my real estate license and have been spending a lot of time studying up, both for my own education and to share my knowledge with others. I love following where my curiosity brings me and finding problems that need solving.