Supplying Safe at Home Kits for Sacramento
August 12, 2020
Like all of our fellow affiliates, Rebuilding Together Sacramento is continually discussing the best ways to navigate our new reality. How do we keep our clients, volunteers and staff safe while providing the services they need?
How do we continue to perform work inside homes and use volunteer labor? How do we provide services when funding is reduced and volunteer groups are no longer available? How do we continue our workforce development partnership while the construction training school is limited to distance learning only?
Rebuilding Together Sacramento continues to provide critical repairs and limited rebuild event services using contractors and performs exterior work such as building steps and ramps, but other services are on hold. In order to serve the growing number of Safe at Home and Home Energy Conservation applicants whose service was postponed; we established a contact-free Safe at Home supply kit delivery service. The intent is to remain in contact with our applicants (many of whom are very isolated) and provide resource information and supplies that support home safety and efficiency.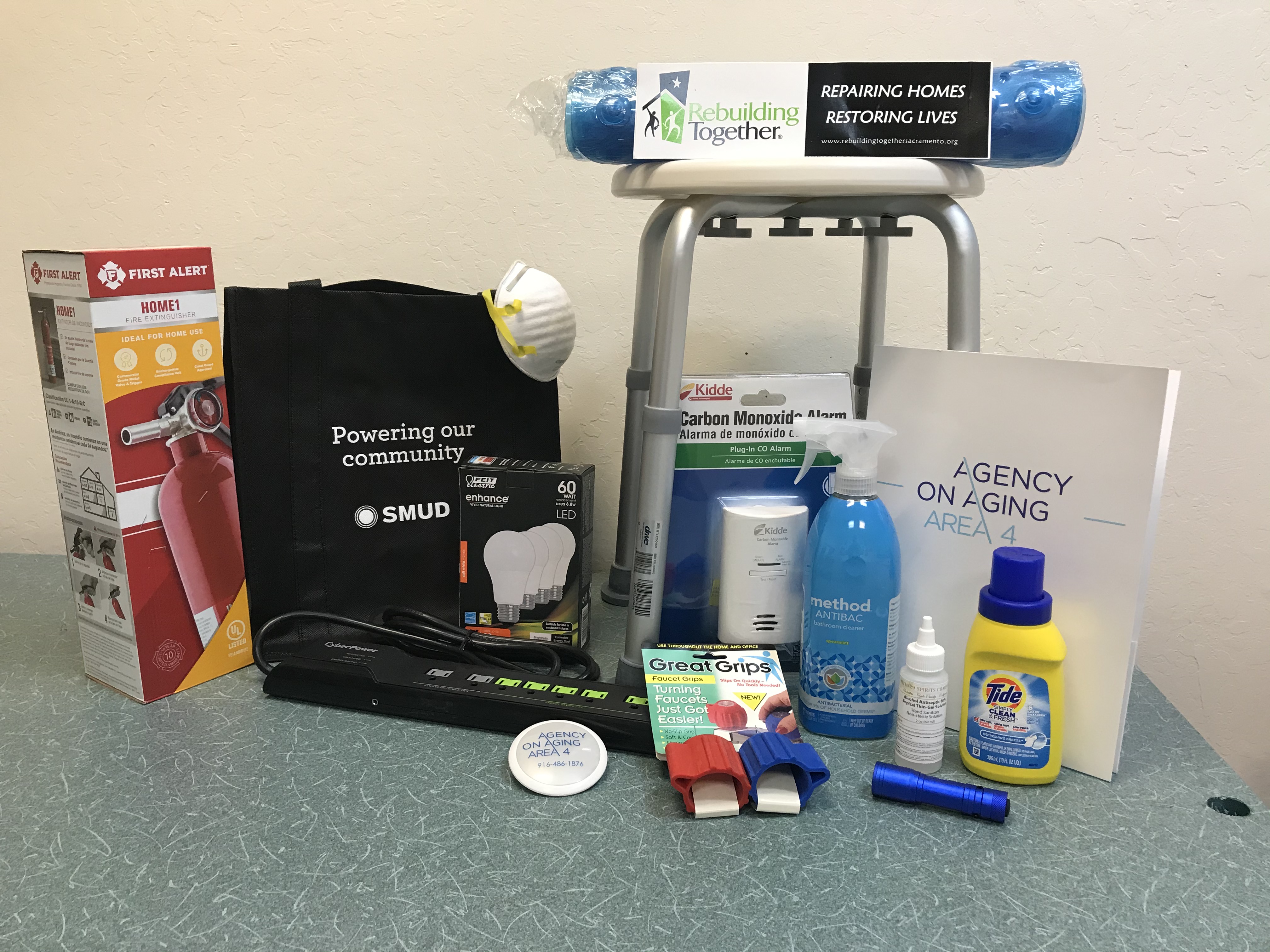 Our local utility company and Agency on Aging provides a portion of the funding and supplies for the kits. The recipients all receive a standard bag of items such as disinfectant, bath/shower mat, masks, hand sanitizer, power strip, plug-in carbon monoxide detector, lightbulbs, flashlight and night light, fall prevention and community resource information. If needed, they can also receive a shower stool, fire extinguisher and a fan. We look forward to delivering to the partners' customers and clients soon which also serves as a way to advertise our services.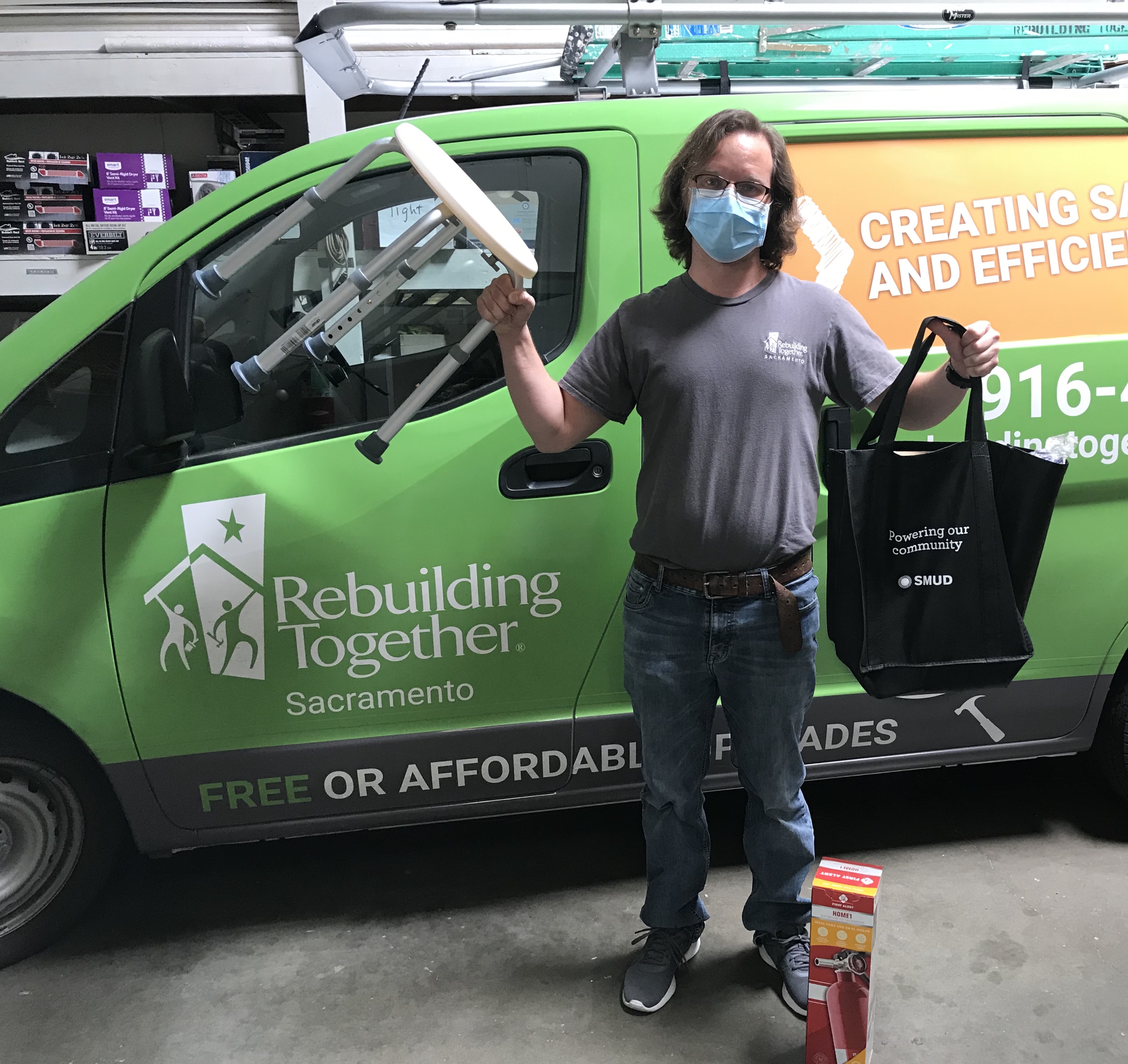 The recipients of these kits have shared with us they love the phone call and knowing they are cared about. The partners love it because it supports their goals. Our affiliate continues to consider ways to return to full-service, but this project has helped us in the short-term until we can all get back to "normal." Maybe it will have to be a new normal, but we will all be back to providing the life-changing services soon enough!