Helping Neighbors Across Oklahoma City Enter Their Homes Safely
March 23, 2022
Almost every Thursday morning, something special happens in Oklahoma City and most people haven't even heard of it. A group of volunteers gather to construct an ADA ramp for a neighbor in need, making it possible for our neighbors to safely enter and exit their home. These volunteers are the definition of neighbors helping neighbors.
From their inception in the year 2000, Rebuilding Together Oklahoma City's Ramp Team has built over 470 ADA ramps. The team is comprised of approximately 16 retired individuals, with some members having joined over 10 years ago. A majority of the ramps built are at private residences, allowing neighbors to safely enter and exit their homes without fear of falling. Throughout the years, the Rebuilding Together Oklahoma City Ramp Team has also completed projects for community facilities, such as churches and schools. The work of the Ramp Team spans throughout the entirety of Oklahoma County, with a few ramps even built outside the county limits.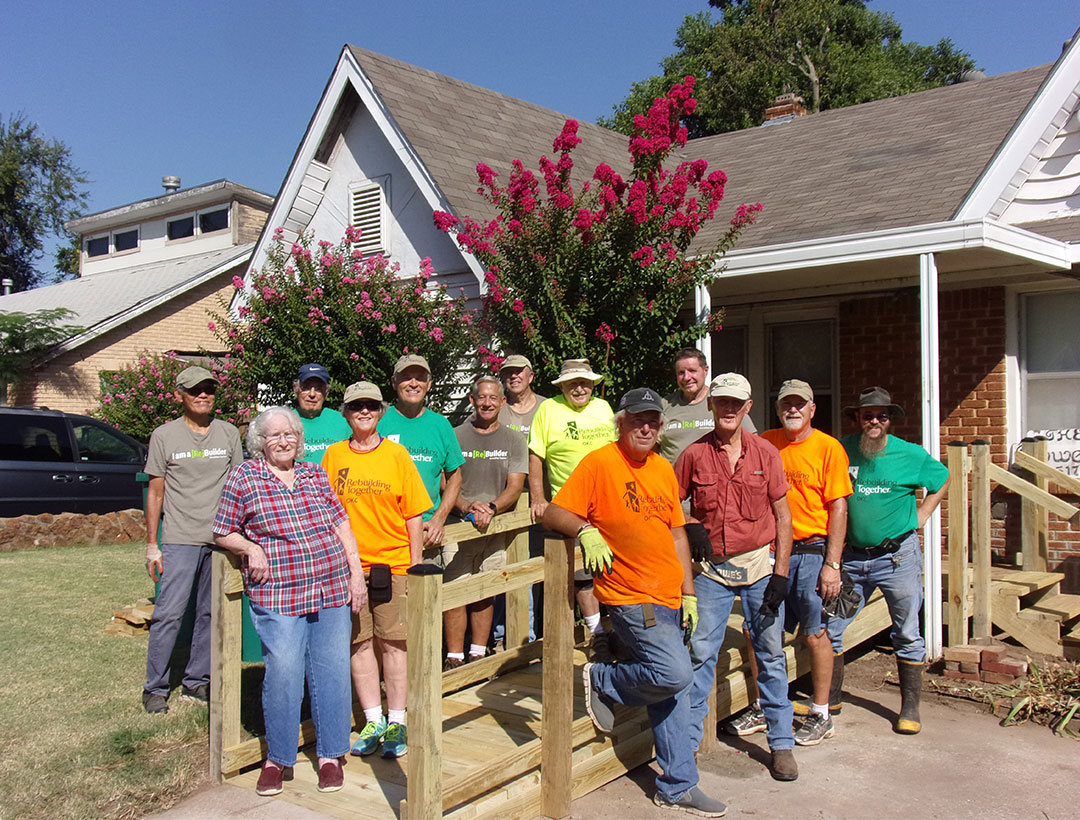 Before the construction of an ADA ramp, most of the neighbors were unable to leave their homes. Safe ingress and egress are crucial for the safety of those living within the residence, whether it be for fire safety or in the case of a medical emergency. Additionally, the capability to leave one's home is important for an individual's mental and emotional well-being. The Ramp Team volunteers and the Rebuilding Together Oklahoma City staff hear stories every week from neighbors about how the ramps have improved their lives. While all of them are now able to safely enter and exit their homes, some of them are now able to drink their morning coffee in the sunshine, visit their family and friends and make trips to the grocery store again.
Presented on this map, the colorful dots (with each representing one ramp built) highlight the dedication and widespread impact that the Ramp Team has had in Oklahoma County. The impact of this team is tremendous. While most of us take running simple errands for granted, this team has been making it possible for hundreds of our neighbors in the greater Oklahoma City area.