What Is [Re]Build?
[Re]pairing Homes of families, older adults, people with disabilities and survivors of disasters. We are dedicated.
[Re]vitalizing Communities where we live, work and learn. We are devoted.
[Re]building Lives through raising awareness of the housing problems facing 1.65 million of our neighbors in need across the country. We are determined.
We are asking everyone who believes our neighbors deserve to live in safe and healthy communities to pledge to be a [Re]Builder! Are you in?
Be a [Re]Builder
[Re]Builders support the work of Rebuilding Together and help us strengthen our communities. Join us!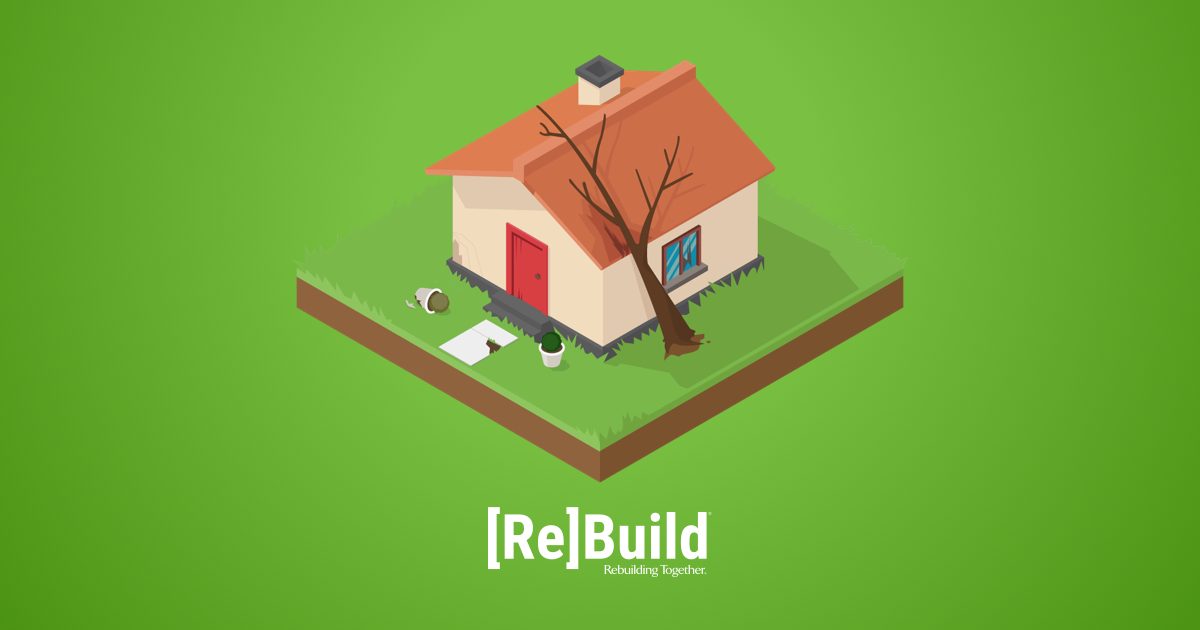 Spread the Word
Get involved by learning how to make your home safer and community strong. Let your family and friends know you are a [Re]Builder.
Join the Rebuilding Together movement and keep up with our efforts to ensure everyone lives in safe homes and communities.
PLEDGE