Helping a veteran age in place in the community and home he loves
August 19, 2020
Raleigh is a 72-year-old Army veteran who lives in Oakland, California. He served in the military for 27 years and was stationed at Oakland Army Base where he worked as an engineer building ports.
Raleigh met his beloved wife in 1994 and he retired from the military thereafter. After many years spent traveling the country for work, Raleigh and his wife purchased a home in Oakland and started a family.
Sadly, Raleigh's wife passed away in 2002. While he now lives alone, Raleigh's top priority has always been making sure his home is safe and healthy for his family.
Even though Raleigh went on to work as a truck driver for the Oakland Unified School District after retiring from the Army, maintaining his home on a fixed income posed many challenges. His roof, which was original to the house, was starting to deteriorate.
Determined to age in place in the home and community he loved, Raleigh contacted Rebuilding Together Oakland/East Bay.
During an inspection of Raleigh's home, we identified three active roof leaks where water was dripping into the house every time it rained. The leak was causing significant damage, including mold, making some areas of his home unlivable.
Fortunately, Raleigh is in exceptional health. To help him and his family stay healthy, we replaced his roof and removed the mold. Raleigh no longer has to worry; the concerns he once had about the mold affecting his health have been addressed.
Raleigh can now focus on the people and activities he loves most. He dedicates his free time to his family, caring for his seven grandchildren, and enjoys visiting his siblings that live nearby.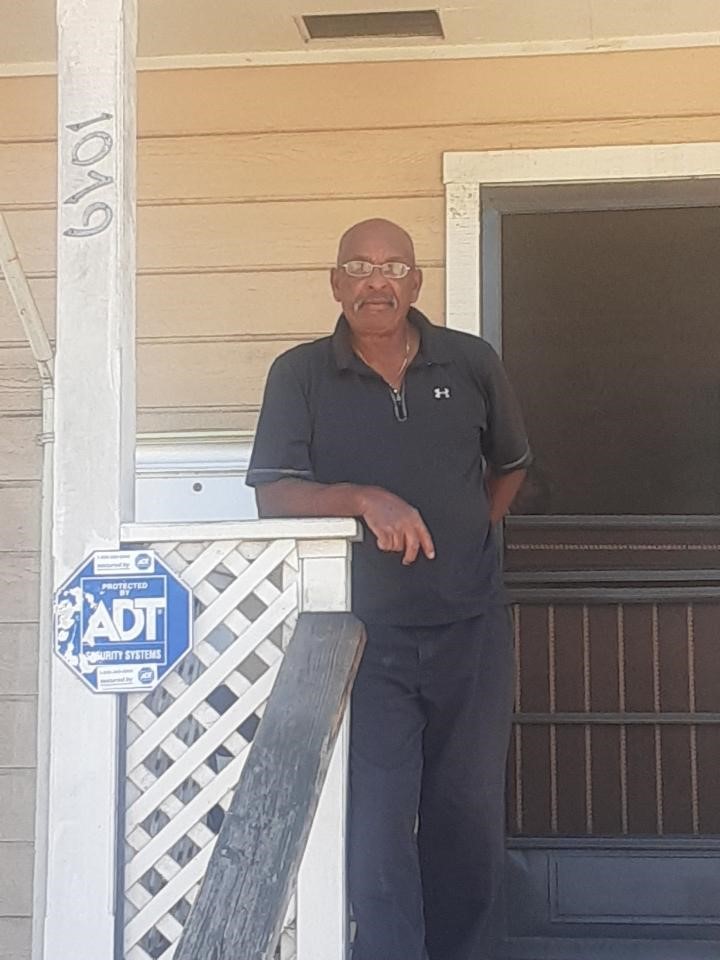 "I've been living in this community well over 35 years and in this home for 24 years," said Raleigh. "With your help to restore my home, my family's legacy will carry on for years to come."
Repairs to Raleigh's home were made through the Wells Fargo Builds℠ program, a national collaboration with Wells Fargo that enables Rebuilding Together affiliates to provide critical home repairs to individuals in need at no cost to them and revitalizes underserved communities. Wells Fargo is investing more than $1.3 million in Rebuilding Together's work, bringing tangible assistance and aid to homeowners throughout the country.
Nationally, Rebuilding Together and Wells Fargo have committed to making improvements to 75 homes in 2020.