Rebuilding Together Creates Real Change for Women in Communities Across the Country
March 5, 2021
Women's History Month is a time to celebrate all women and the positive impact they've have had on our world and the lives of others. For Rebuilding Together, March is an ideal moment to commemorate our leaders. In 1988, Patty Johnson founded our national organization, and was a tireless advocate for people in need. Today, we are led by yet another strong woman, Caroline Blakely, who serves as our current President and CEO. I am privileged to have known Patty for 18 years before she passed in 2017, and I work closely with Caroline and see the impact she makes for our staff, board, affiliate network and neighbors every day.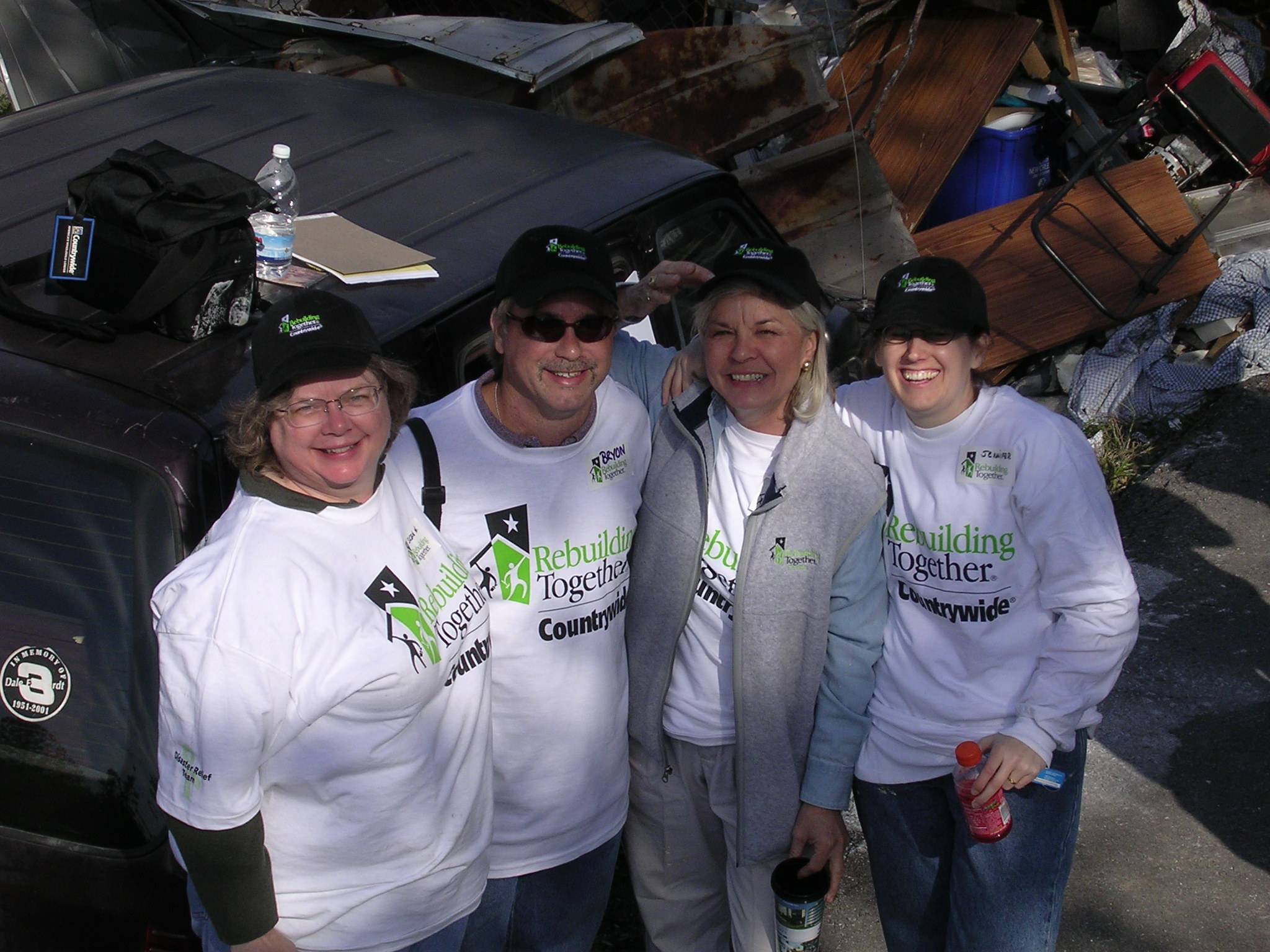 It's extremely important to me that Rebuilding Together is an organization that values and recognizes the women leadership in our network. I'm proud to be part of our senior leadership team at Rebuilding Together. And I'm proud that so many of our affiliates across the country are led by women executive directors and board presidents. It's also important to recognize the inspiring female neighbors we serve. In 2019, approximately 63% of the neighbors we served were female—over 12,000 women.
Having women leaders not only in our organization, but also a vital part of industry is a priority. Rebuilding Together's She Builds program is the epitome of women supporting and empowering women. She Builds provides critical repairs for women-headed households and women-focused community spaces to empower women to maintain safe and healthy homes, make a difference in their communities and build a supportive community network. Participants come to the builds with a myriad of experiences and skills to share and learn from each another. Programming includes participation in a home or community center renovation led by women, home repair trainings on how to maintain safe and healthy homes and leadership training and mentoring to encourage community participation and empowerment. Nine Rebuilding Together affiliates completed 20 She Builds projects in 2019. Being able to see a She Builds project in action is something that has been extremely special to me since it launched in 2016.
This Women's History Month, take the time to reflect on the strong women in your life and how they have impacted you. Who are the Patty's and Caroline's in your life?